For the much anticipated "Bollywood Gala", which may be the most glamorous event during the royal tour of India, Kate wore a custom, bespoke cobalt blue gown by Jenny Packham. Packham is one of Kate's favorite designers and she often wears her creations for evening events. According to Simon Perry of People Magazine, this gown was hand beaded in India.
Here is a video of the very first glimpse of Kate and William arriving on the red carpet.
Here is one of the best images I have seen so far of Kate's gown. This picture is from Filmfare's twitter page. I really like this gown. This color suits Kate, the designer is appropriately British in keeping with Kate's role as a representative of the British fashion industry, yet the gown is also inspired by Indian fashion which is what I was hoping for. The beading is lovely and it is appropriately modest. I also like that Kate has her hair styled up and away from her face.
Here is a close-up of Kate so you can see her earrings. According to Daily Mail journalist Rebecca English they were designed by Indian jewelry designer, Amrapali.
It seems that Kate is holding a clutch bag that was probably beaded and designed to match the dress. So I am going to say that it was probably designed by Jenny Packham as well although I don't know that for sure yet.
I cannot find the same exact earrings that Kate is wearing. They may not be available anymore. But just to get an idea of what this jewelry designer is like here is a similar pair by Amrapali. Even though this particular pair of earrings is on sale they still cost a pretty penny.
See the collection here:
https://api.shopstyle.com/action/apiVisitRetailer?id=456235197&pid=uid9225-31713435-16
William and Kate got to meet some really famous Bollywood stars like Aishwarya Rai and Madhuri Dixit, among others. Many of these actresses were wearing fabulous gowns as well. Unfortunately, the venue seems to have some lighting issues. Maybe it is just in the pictures I am seeing so far but the pictures have a strange red glow to them. Even the pictures of Kate on the red carpet were overly lit with camera flashes that seemed to be blinding William and Kate. I hope we get better pictures soon, but here are a few that I have found so far.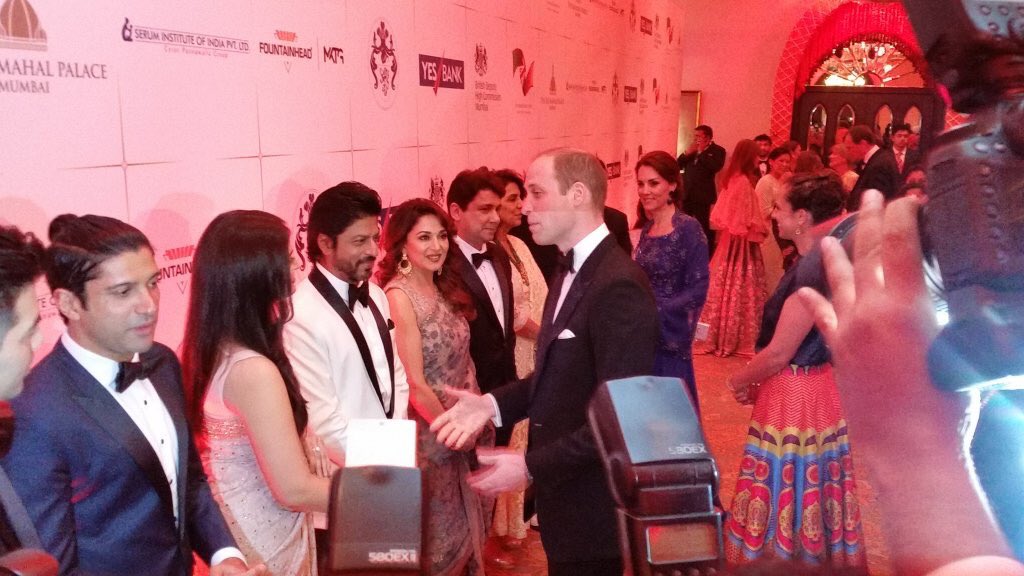 The people in the middle of this photo are Aishwarya Rai and Sharukh Khan, two of the biggest stars in India. This picture is a perfect example of that weird pinkish red glow that I was talking about. I hope that the lighting didn't ruin all of the photos.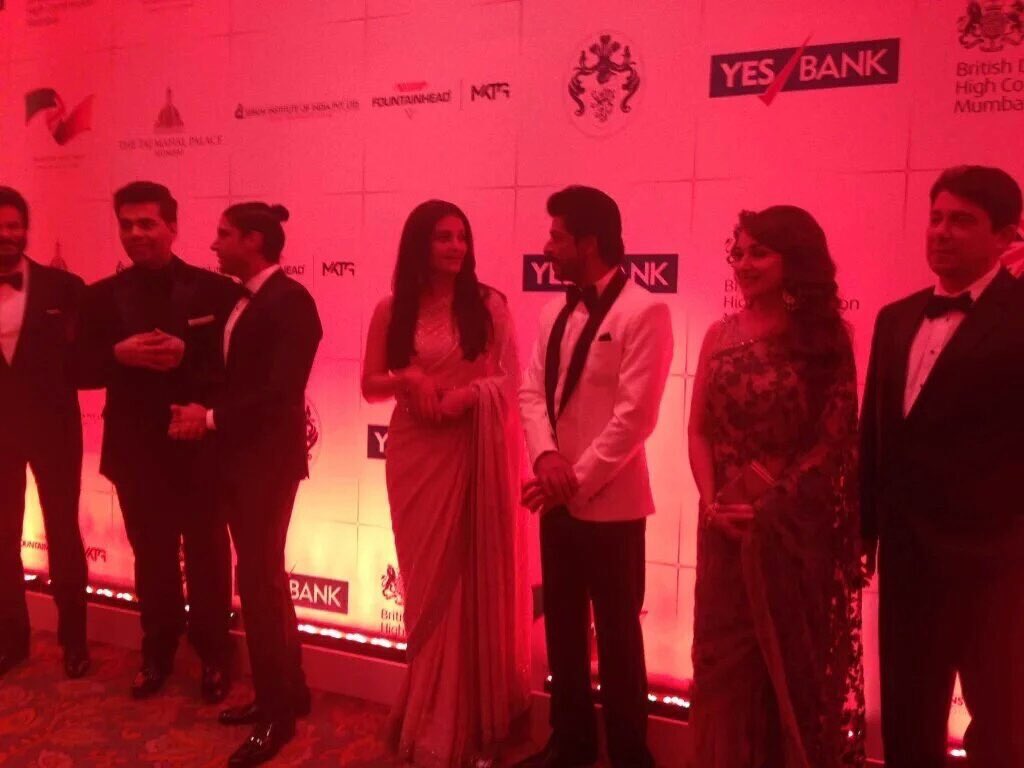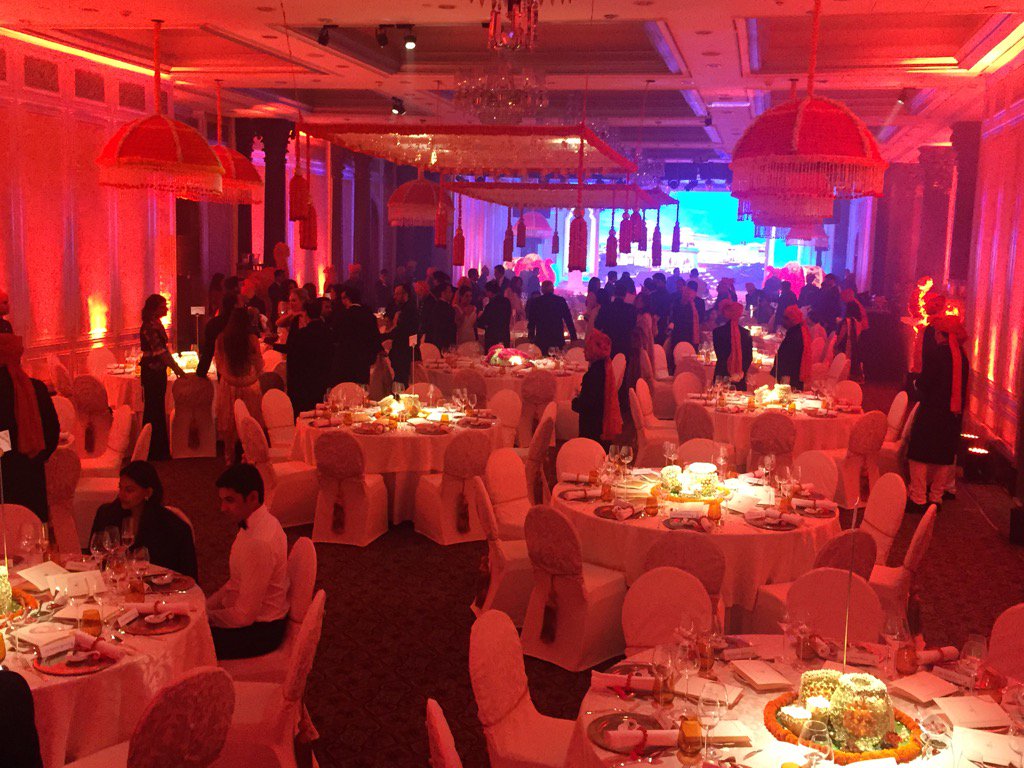 The best pictures so far are of William and Kate from Getty images. So here are a few more!
The reception took place at the same hotel that William and Kate are staying at tonight. Here are a few pictures from the hotel's twitter page that show what some of the decorations were like for tonight's event. I always think it's neat to see these details.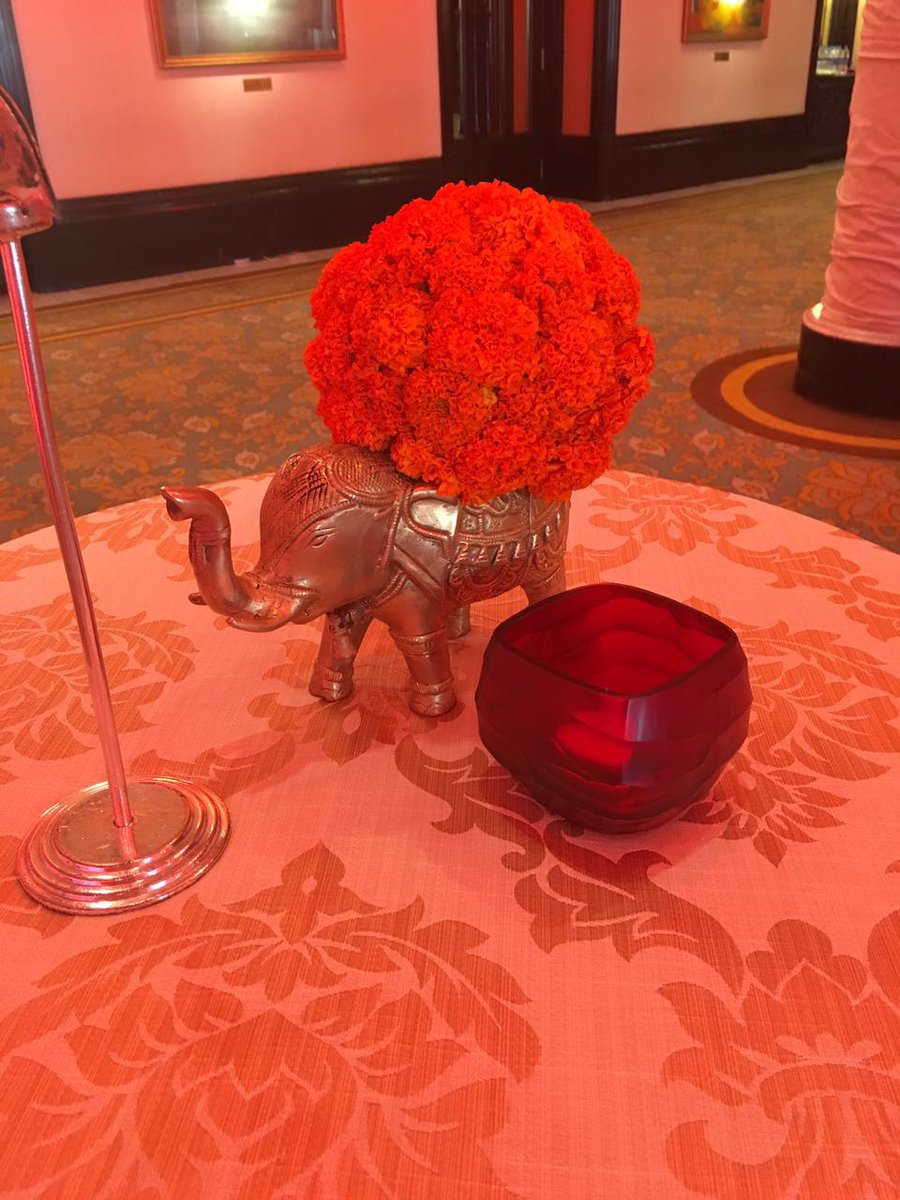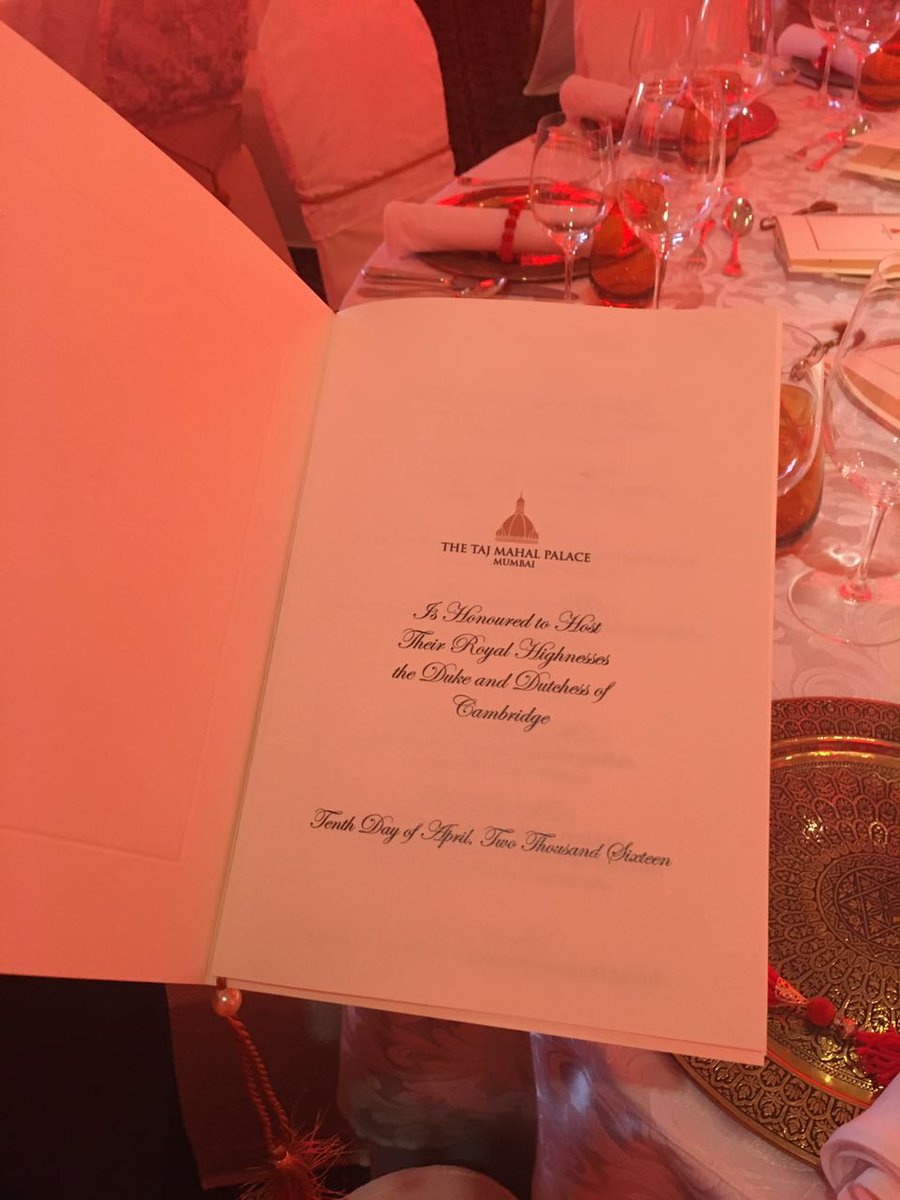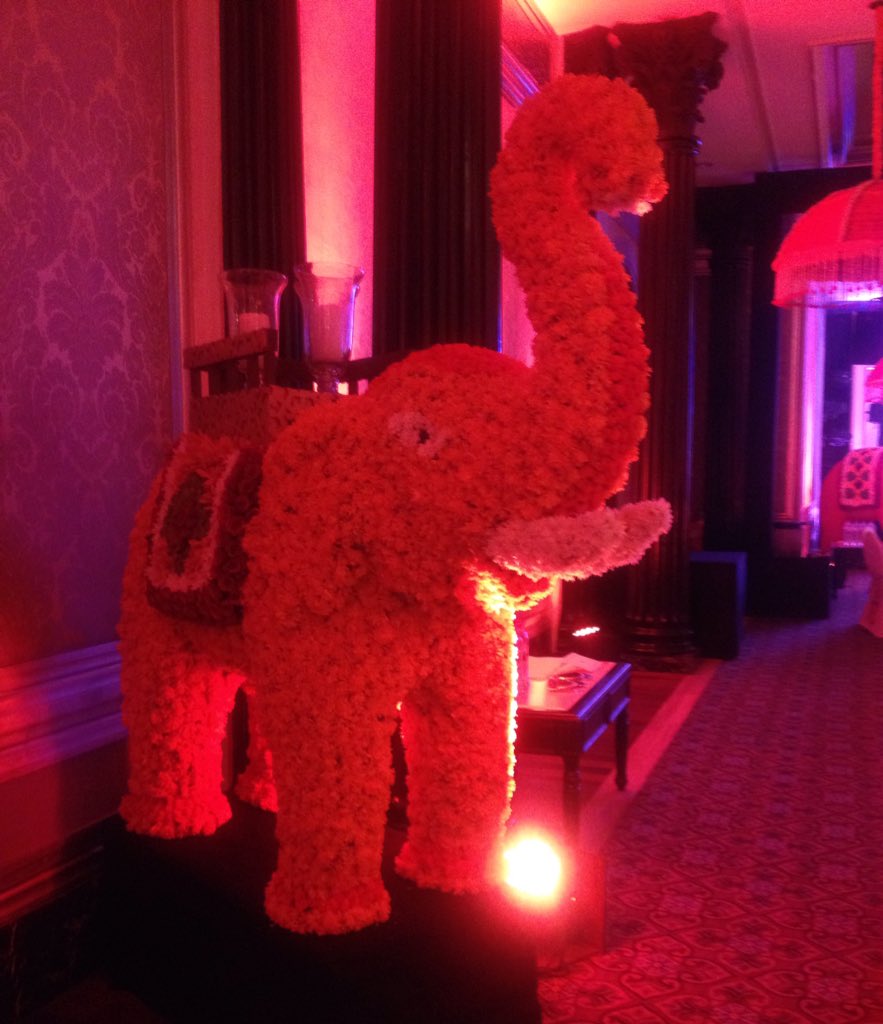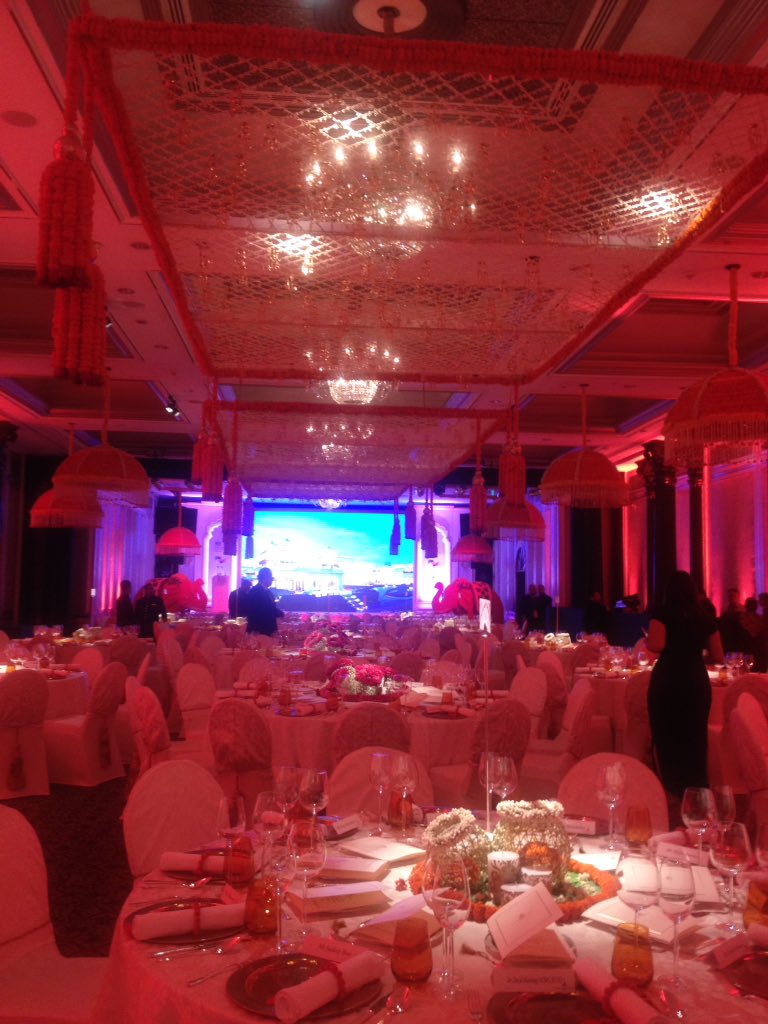 And if you are curious about Jenny Packham, Kate's go-to designer, here is a similar gown by Packham.
You can find this gown and others like it from Packham's collection here:
https://api.shopstyle.com/action/apiVisitRetailer?id=495133436&pid=uid9225-31713435-16
Watch this space for more updates on the royal tour and don't forget to like My Frugal Lady on Facebook! 🙂 I may update this post as more pictures are uploaded by royal photographers.
Cheers!
The Frugal Lady